ORPHAN TRAIN PROMO AND PILOT LAUNCH


HOUSTON – April 12, 2017 – Next Actor Studio revealed the first look of director Trisha Ray's ORPHAN TRAIN, a series and a feature film, produced by Boat Angel Family Films, Next Actor Films and Lake Camp Productions in Texas, starring Mahie Gill (Dev-D), Andrea Guasch (High School Musical), and San Banarje (Bodhisattva). The screenplay is written by Brian Stewart (Sugarbaby). The film and series were shot in Texas, Mexico, Arizona, Pakistan and India.
Boat Angel Family Films recently honored Kansas native Ian Grillot on CBS' Emmy Winning show The Doctors by donating a check of $10k to help him buy a car for his trips to hospital.
The promo launch event was attended by many of the cast and crew such as Rice Owls Footballer Josh Rahman, 2016 Niff Houston Film Festival's best actor Romario Solis and teen actor Christian Bhalla (who models David and Victoria Beckham's photographer son Brooklyn Beckham).

It was announced that actress Mahie Gill will attend the premiere in Houston. The series wrapped its first season in February.
The trailer is now available for viewing at www.orphantrainfilm.com

'A CURRY ON AN AMERICAN PLATE' TO SCREEN IN HOUSTON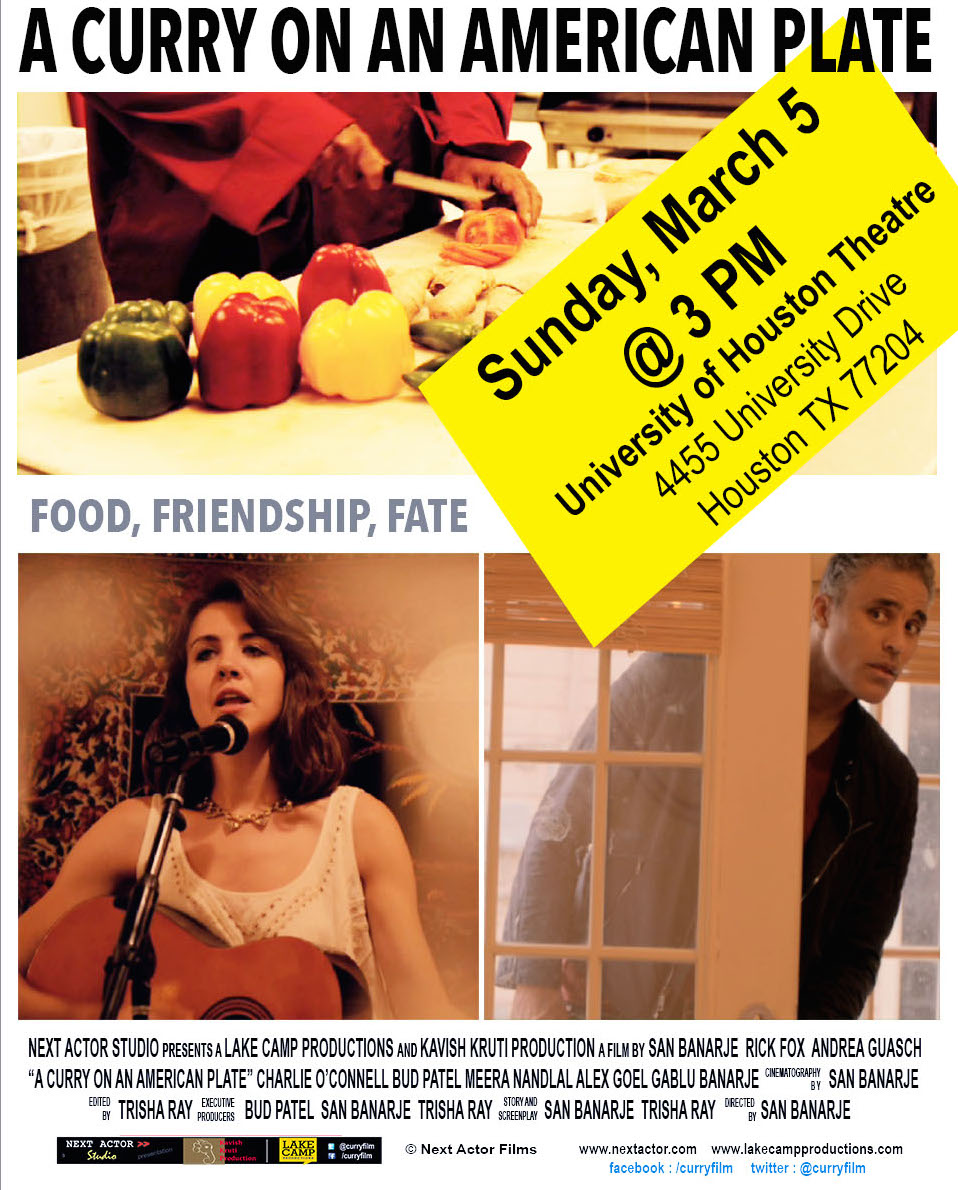 HOUSTON – Feb 19, 2017 – Lake Camp Productions and Next Actor Studio today announced that A Curry on an American Plate, the latest film from multiple award-winning filmmaker San Banarje, will be screened on March 5 at the University of Houston Theatre. The film, starring Hollywood actors Rick Fox, Charlie O'Connell, Disney Spain's Andrea Guasch and Houston-based actors of Indian descent Bud Patel, Meera Nandlal, Christian Bhalla and Prateek Karkal in lead and principal roles, will be screening in different film festivals before an official release.

A Curry on an American Plate was conceived in 2007 by the film's director San Banarje as a three-story feature about a section of the East Indian community in USA, that's usually not shown in mainstream cinema. However, in the coming years, the auteur got busy with other productions, including the highly acclaimed thrillers Bodhisattva and The Nowhere Son, both starring the Dadasaheb Phalke winner Soumitra Chatterjee (the muse of Academy Award winner Satyajit Ray), the recently released The Shadow Behind You among others, and the idea of this comedy was pushed to the backburner.

In 2015, upon meeting Houston theatre actor and emcee Bud Patel, who expressed an interest in film production, the project was restarted, with Bud joining in the role of the Indian protagonist of the film as well as an executive producer of the film.

A Curry on an American Plate is a bitter-sweet saga of a dying Indian restaurant whose owner K.G. Patel (Bud Patel) is in dire straits with his personal and financial choices. He is unable to pay his child support on time, he has several collection agencies after him, his restaurant is not profitable and his landlord Mark Berger (Mike Gassaway) has to chase him for rent every month. Exhausted by this monthly cat and mouse game, Mark gives KG 30 days to buy the property or leave the premise. To pick up their business and attract customers, a desperate KG and his restaurant staff add live performance to their menu along with other drastic changes, most of which backfire.

The screenplay is written by San Banarje and Trisha Ray and the director of photography is San Banarje. The production companies involved are Kavish Kruti Production, Lake Camp Productions and Next Actor Studio. For more information about the film, follow the film's Twitter and Facebook pages as well as its IMDb.
'THE SHADOW BEHIND YOU' RELEASED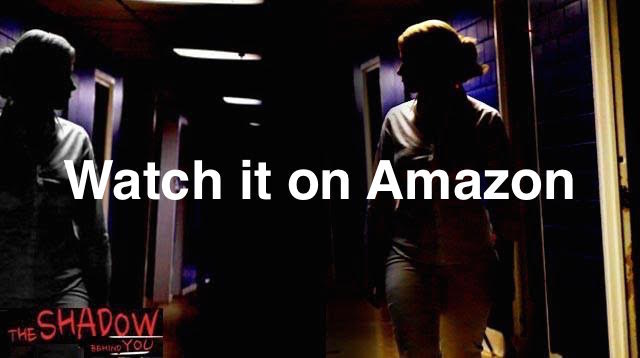 HOUSTON – August 31, 2016 – Lake Camp Productions and Next Actor Studio released today the psychological thriller The Shadow Behind You on Amazon. Written by Trisha Ray and San Banarje, The Shadow Behind You is a thriller shot in Galveston and Conroe, Texas about a film crew that gets stuck in an isolated island hospital after the ferry shuts down due to hurricane.
The mindbender first premiered at the Next Houston International Film Festival in October 2015 to a full house of screaming audience. Shot with students of Next Actor Studio, the film was re-cut after a test run in the River Oaks Theatre in 2014.

For more information, visit the film's website at www.shadowthefilm.com
'ORPHAN TRAIN' TURNS INTO A SERIES


HOUSTON – July 30, 2016 – We are pleased to announce that Boat Angel Family Films and screenwriter Brian Stewart who also wrote the story of the feature ORPHAN TRAIN will collaborate with Lake Camp Productions and Next Actor Studio to make a series out of the original motion picture that was shot a few months back in Texas and Mexico.
The pilot episode will be shot in Texas and introduces Christian Bhalla as Pierre, the new Orphan Recruit of Mexican Kingpin Yatze (San Banarje), who carries out attacks for the clan. Actor Romario Solis will now have a bigger role to play as David, the Mexican orphan with supernatural power who may be able to stop them from destroying the world. Indian actress Mahie Gill will make her entry as EPA agent Helen Prost.
The screenplay is written by Brian Stewart while Trisha Ray will also direct the series for Boat Angel Family Films.

For more info, visit www.orphantrainfilm.com


'SEX, MARRIAGE AND INFIDELITY' RELEASING IN A WEEK


HOUSTON – June 30, 2016 – Ariadne Films' Sex, Marriage, and Infidelity, written and directed by Richard Finger and starring Charlie O'Connell, Brooke Pascoe, Caroline Tudor and Richard Finger himself is coming out on iTunes and Amazon in U.S.A on July 6, 2016.
The film, produced by Trisha Ray and shot in Houston and New York by co-producer and Director of Photography San Banarje, will see KISS Frontman Gene Simmons' wife and daughter Shannon Tweed and Sophie Simmons in principal roles alongside E!'s Suzanne Sena and British Theatre and Film Actor Gary Raymond in a supporting role.
Sex, Marriage and Infidelity is about a New York CEO Charles (Houston's own Richard Finger) whose office affair goes wrong when the secretary sues him for millions and his wife Emily (Australian Actress Brooke Pascoe) starts her own office affair with Oliver (Bachelor's Charlie O'Connell).
Follow the film's website for latest details at www.sexmarriageinfidelityfilm.com.
For further inquiry or press pass to our events, please contact pr@nexusproduxions.com