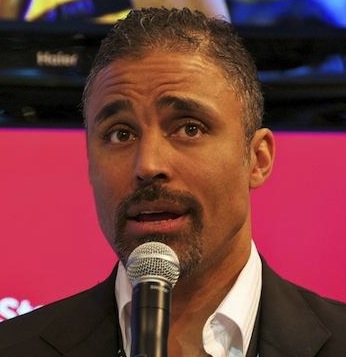 Hollywood Star Rick Fox Wraps Filming Curry in Houston
Actor and former Lakers Player Rick Fox was recently in Houston to shoot his scenes for our comedy 'A Curry on an American Plate'. In this film, directed by San Banarje and written by Trisha Ray & San Banarje, Rick plays the role of a mysterious novelist who strikes up an unusual friendship with the restaurant workers during the most challenging time of his life. Click here to view the video where the actor discusses his transformation to his character Robert since the day he received the script.
Bachelor Charlie O'Connell Caught Off Guard
Television Star Charlie O'Connell (
Bachelor
) and Star of our films
A Curry On An American Plate
and
Sex, Marriage and Infidelity
was recently in Houston, shooting his scenes for the comedy when he received a big surprise on the set.
Click here
to check out Charlie's reaction.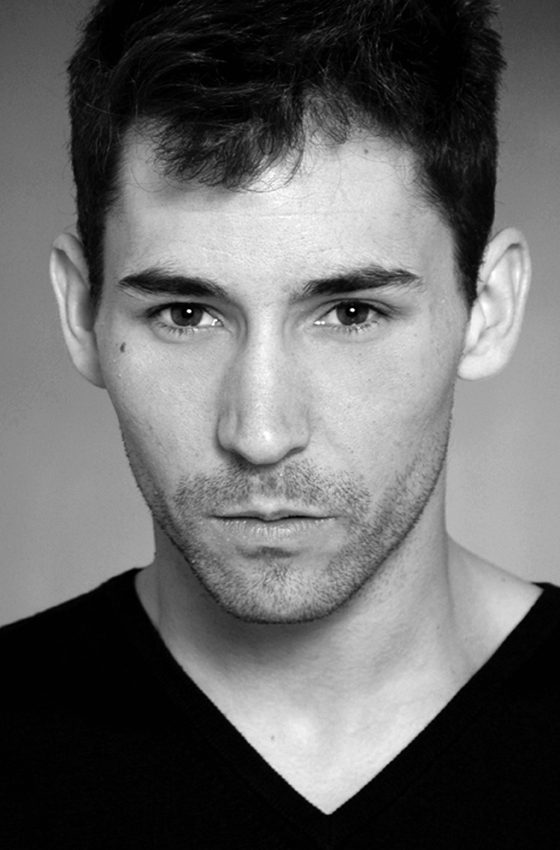 International Actor Javier Godino in 9 JULY, BUENOS AIRES
9 JULY, BUENOS AIRES is ready to shoot in Houston and Buenos Aires with young Spanish star Javier Godino from the 2010 Oscar Winning thriller 'The Secret in their Eyes' and 2014 Argentine thriller 'Everybody has a Plan' starring Viggo Mortensen

"THE NOWHERE SON" to Screen at Alexandria Film Festival in Virginia
Our foreign feature film
The Nowhere Son
will be screened on Nov 9 at 2pm at the Alexandria Film Festival in Virginia. Screening will be at The Lyceum, 201 Washington St, Alexandria. Earlier this film got mentioned as one of the 'five don't miss movies at 2013 Worldfest' by eminent movie critic Mr. Joe Leydon while picking up gold at the festival and being mentioned as one the top pictures and best actresses by Houston Film Critics Society.
"THE SHADOW BEHIND YOU" and "ARTISSE" wrapped, "A SEX COMEDY" Begins
Wrapped two features in September and started a comedy. San Banarje's thriller "The Shadow Behind You" written by Trisha Ray and Banarje and Brian Stewart's "Artisse" directed by Trisha Ray wrapped together in September. The third film, a 2-hour Woody Allenish comedy titled "A SEX COMEDY" written by debuting director Richard Finger, a Forbes columnist, is now casting in Houston, Austin, Los Angeles and New York for a shoot this winter. Submissions from experienced cast and crew may be emailed to lakecampproductions@gmail.com.

Best of the Festival for "Bodhisattva"
Filmmaker San Banarje wins the ''Best of the Festival'' Award for his feature ''Bodhisattva'' at the Gulf Coast Film and Video festival 2012. San Banarje is seen here with Director of Houston Film Commission, Mr. Rick Ferguson who presented the best of the festival award.

"Two Films Win Gold"
San Banarje's social short "Semper Fi" and Brian Stewart's Christian Feature "Inside Out" both premiered at the 2012 Worldfest Houston International Film Festival and won gold Remi in their respective categories. The films were shot in Houston.

Completion of "Reverse"
Filmmaker Trisha Ray has completed her latest film "Reverse" shot in Buenos Aires, Argentina. Join its facebook page at http://www.facebook.com/reversefilm

''Bodhisattva'' wins Best Foreign Film
''Bodhisattva'' wins best Foreign film Award at the Alexandria Film Festival, Virginia. San Banarje Director/ Producer accepts the award from Councilman Rob Krupicka at Alexandria Film Festival.

Two Awards at Bare Bones Film Festival 2011
At the Bare Bones Film Festival 2011, Director San Banarje wins Indie Auteur Award and Best Foreign Film for Bodhisattva.

Academy Award Nominated Actor Robert Loggia
Academy Award Nominated Actor Robert Loggia (Scarface, Jagged Edge, Big, Sopranos) with director San Banarje of Bodhisattva at the Hoboken International Film Festival where Bodhisattva got four nominations including best picture.

Joe Estevez in "Inside Out"
Joe Estevez (brother of Martin Sheen and uncle of Emilio Estevez and Charlie Sheen) during a take from our summer feature "Inside Out"

Legendary actor Soumitra Chatterjee Recognized
Legendary actor Soumitra Chatterjee, who has acted in three Lake Camp Productions feature films, "Sugarbaby", "Bodhisattva" and "The Nowhere Son", who has earlier received 'The Officier des Arts et Metiers', the highest award for arts from France and "Lifetime Achievement Award" from Italy, whose movies with Academy Award winner Satyajit Ray have received the best picture awards in Cannes, Berlin, Venice etc, has just now received the highest award in Indian cinema "Dadasaheb Phalke Award". Congratulations to one of the best actors in the world on being recognized yet again for 53 years of dedicated and excellent work.