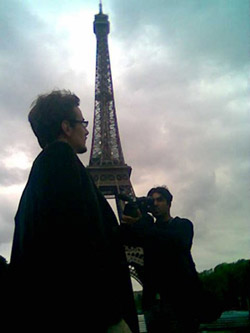 Lake Camp Productions is a full-service production company, specializing in all aspects of digital media, including cinematography and color grading services.
Founded by filmmaker San Banarje and editor Trisha Ray of Houston, Lake Camp Productions started as a garage operation when they were teenagers, making short films, music videos, local commercials and community events.
In 2003, a few years after the company was launched in Houston, Lake Camp Productions founded the first actor's studio in Houston called NEXT ACTOR STUDIO, and started making feature films with actors from the studio.
Currently, with two offices in Los Angeles and Houston, the goal of Lake Camp Productions is to bring stories to life by visually communicating with our audience all over the World. You can watch several of our movies on Amazon Prime, Netflix and youtube.
We have extensive knowledge in filming in different parts of the World (U.S.A, Mexico, India, France, Spain, Argentina, China, Singapore etc.) in different languages for different target audiences. Lake Camp Productions is ready to take the production anywhere you want.
Our production will elevate the experience of your client and will maximize its message by developing, producing and promoting innovative and original content. Contact us to receive copies of our movies.