Since 2003, Next Actor Films, a SAG signatory company, has been training students of all ages, in order to include them in the films made by the film company's production division and other productions.
It is the only Studio in Texas that teaches Stanislavski Method Acting to adults and teens of different levels.
Our sincere students get placed in films and series that have a worldwide exposure.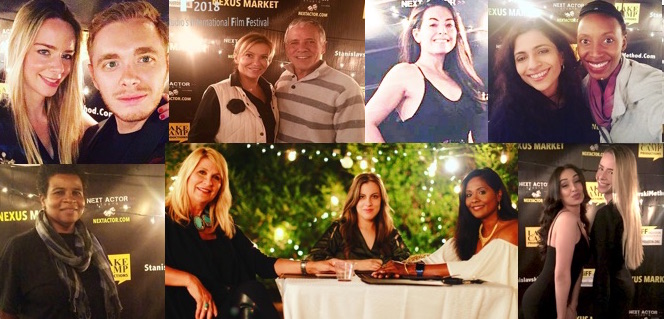 Different Programs for Adult Students are listed below. Some teen students are eligible to adult classes with approval from their instructor.
Group and Private classes available.

ON-CAMERA ACTING PROGRAM FOR FILM & TV

BEGINNERS : Students who have zero to very limited experience on-camera, and/or no film acting training.
Class entails Understanding the dos and donts of on-camera acting, technical aspect of film and TV acting, Audition Techniques, Improvisation, Scene and Monologue Study etc. Students learn to breakdown the script, understand pauses and beats, voice inflections and projections, gestures etc.
Students learn to recognize their strength and address their weakness by watching the videos recorded in class and receive constructive feedbacks.

INTERMEDIATE & NON-BEGINNERS : Students can move to the Intermediate program at the end of the beginners' class. Intermediate classes are less intense than Non-Beginners classes. Some students can choose the Stanislavsi Method Acting Session if the teacher approves.

Ask your teacher about the correct program for you so you are not overwhelmed.

Class teaches a student to start making choices, utlize psychological and physical instruments, apply the methods to find out what works best, develop alliance with space and partner, learn movement and blocking, work without comfort zone.

INTENSE : Students work with the Method, Intense scripts from film and plays, challenge their instincts and intuitions, work with nuances and emotions, target the removal of all inhibition and work with generosity, trust, confidence and professionalism. This class is highly advanced and students who are not ready, should opt for non-beginners or intemediate classes instead of this one.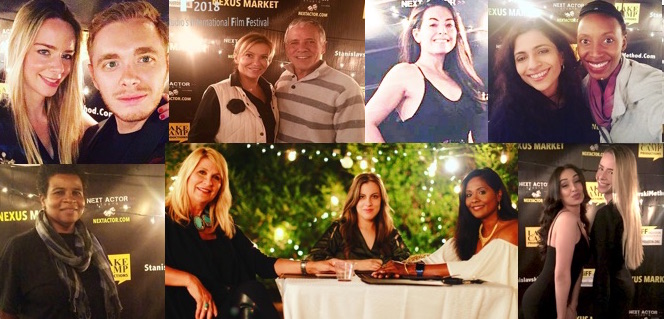 STANISLAVSKI METHOD ACTING PROGRAM
We are the only school in Texas where Stanislavski for the Camera is taught. This is a program designed for the serious students who are interested to learn the original method acting system. The program consists of session that teach the art of acting based on the techniques developed by Constantin Stanislavski, that follows the Method of Physical Action, Emotional and Sense Memory to focus on the character and its psychology.
Group and Private Classes available for serious students.
This program is taught in different levels.
Introductory, Beginners, Regular, Intermediate, Non-Beginners, Advanced.

What kind of courses do we focus on?
- Acting for the Camera with Scenes & Monologues
- Audition Technique & Cold Reading
- Commercial Acting
- Voice & Accent Training
- Multiple Camera Setup
- Understanding the Director
- Improvisation
- Stanislavski Method Acting
- Shakespeare On-Camera
and much more

On-Camera Acting Classes are held for kids, teens and adults at Rice Village in Houston and Beverly Hills in Los Angeles (for advanced students). Beginners and Professional actors can choose from different sessions. Call or email us if you are not sure about the level that is correct for you.

The focus of our studio is to support and develop a core group of dedicated and passionate actors for screen who will be able to work in our productions as well as outside as a professional. We offer Basic, Intermediate & Advanced Acting Classes as well as Stanislavski Method to serious actors. Our teachers are working actors and filmmakers with years of training and experience with both on and behind the camera.

Students are encouraged to participate in every aspect of filmmaking in order to grow as a complete actor and a true artist.
Our film lab has helped many students to get their IMDb credits and film resume started by casting them in shorts and features.

Kids' Classes cater to 6 - 9 yrs while older kids can join our Pre-Teen or Teen classes for 10 - 15 yrs old. 16 and up can choose the Adults classes. One-on-one Private Classes may be scheduled via email. Advanced Teens may opt for adult classes with instructor's approval.

We reserve the right to admission and consultation
Acting Classes for Adults




Basic, Intermediate, Advanced Students





Alum Sam Hoger on set of Grudge Match with the legendary Robert De Niro.

Intense Method Acting students Kellie and Luana performing a scene in class.

Actor Eric Roberts performing in our feature 6 Rounds of Chloe, alongside alum Alex Goel.

Debra Duncan interviews Caroline Tudor for her role in the Next Actor Film Sex, Marriage and Infidelity, written and directed by Next Actor Student Richard Finger.


Upcoming Group Classes

Most Classes are held once a week for five weeks. Advanced students can attend five-week classes, and two classes a week for practice, provided we have room in the other class. We do not allow auditing. All classes taught by the most knowledgeable instructors who are SAG actors or SAG-signatory producers and filmmakers, industry professionals.

INTENSE' ON-CAMERA FILM ACTING
Wednesday, Nov 28 - Nov 26 @ 7 - 10 PM

ADULT BEGINNERS' ON-CAMERA METHOD ACTING
Thursday, Nov 29 - Dec 27 @ 7:30 - 9:30 PM

STANISLAVSKI FOR BEGINNERS
Thursday, Nov 29 - Dec 27 @ 7:30 - 9:30 PM

TEENS/PRE-TEENS ON-CAMERA STANISLAVSKI
Saturday, Dec 1 - Dec 22 @ 5:15 - 7:15 PM

EDITING WITH FINAL CUT PRO & AFTER FX
Friday, Dec 14 - 28, @ 7:30 - 9:30 PM

Register Online

Full Calendar & Fee

We DO NOT accept registration at the premise on the day of the class. Please register before session starts in order to receive confirmation email and get your name on teachers' list.

If you miss a class, contact us for make-up classes.
Call 713 532 2867 or email for Private Class
We reserve the rights to admission.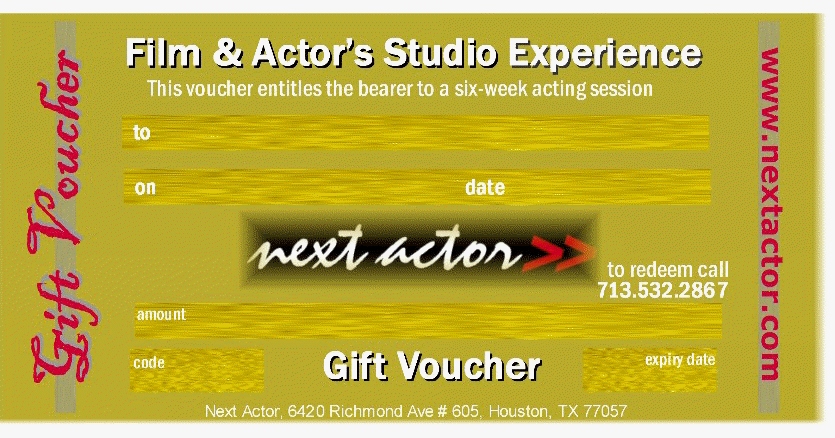 GIFT VOUCHERS ARE ON SALE
Buy the gift certificate Online or over the phon